---
Welcome to the CONVERGENCE Homepage.
I am an independent filmmaker and here you will find info on my most successful feature.

If you're into filmmaking such as myself, or are simply interested in how movies are made, you should find this site particularly interesting.


See the CONVERGENCE movie poster!

Click here download the CONVERGENCE movie trailer!
(Requires the DivX Codec.)


Watch it for yourself!
Click here to download CONVERGENCE! (11.5MB)
(Requires the DivX Codec.)






This quantum universe will be continually expanding.
To e-mail it's creator, simply click on the Moving Pictures logo below.
Please come back and visit again soon.



| | |
| --- | --- |
| | Multimedia Midi's!...My other page! Check it out, you won't regret it! |
| | Got a great idea for a Star Wars Fan film?&nbsp Submit it to theforce.net! |
| | An excellent site for inde filmakers. |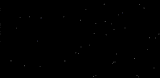 Email:djeec@vianet.ca
© 2003 Convergence Entertainment

---